Pamela A. Dougherty has represented clients in Superior and Municipal Courts throughout New Jersey for more than 25 years. A graduate of Georgetown University and Seton Hall Law School, her professional experience includes service as a:
New Jersey Deputy Attorney General
Morris County Assistant Prosecutor - Section Chief in the Juvenile and Family Court Unit
Municipal Public Defender - Morristown and Millburn Townships
Office of the Public Defender
Morris County Surrogate's Court
Pam has established a reputation for delivering results-oriented legal advocacy with care and compassion. Her clients report that her representation is cost-effective and responsive to their individual needs.
Areas of Practice

Juvenile Court Offenses
DCP&P Litigation (formerly DYFS)
Expungements
Guardianship Petitions
Municipal Court Matters

Client Testimonials

Pamela A. Dougherty measures results in terms of "best resolutions" she achieves for her clients, whether by negotiating an outright dismissal or downgrade of initial charges, or structuring a reasonable plea agreement with minimal penalties.

It is gratifying to receive letters from clients expressing their satisfaction and appreciation for the guidance and support received throughout their representation.

Here are a few examples:

"Pam- Thank you so much for all your support and legal guidance over the last few years. I truly don't know what I would have done without your help. Just thinking back to the first day I came to your office in tears… and you were so helpful getting me through what has so far been one of the hardest times in my life."



Young adult charged with drug and motor vehicle offenses, after the matter was resolved and an expungement granted



"Dear Pam – Words cannot express the depth of our gratitude. Thank you firstly for your kindness, wisdom and professionalism. Thank you for having the insight to see the same hope in our son that we hang on to as we travel this difficult journey. We wanted you to know what a difference you have made in our life."



Parents of a juvenile client charged with 1st and 2nd degree offenses



"Pam- Thank you very much for all the kindness you extended to our family, in particular to our sister. Although she will never know of nor understand your care for her, my family is ever grateful. Clearly you are a talented lawyer, but even more impressive are your interpersonal skills and compassion…"



Plaintiff in guardianship proceedings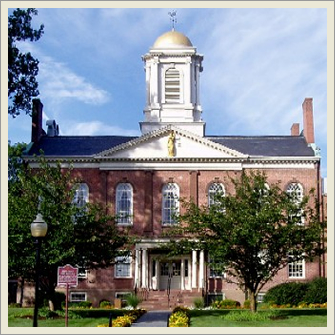 Throughout her 25-year career, Pam Dougherty has been a passionate advocate for her clients to help them achieve best resolutions.
---

Morristown Plaza
161 Madison Ave - Suite 300
Morristown, New Jersey 07960
Phone: 201-400-0780
Fax: 973-898-6766
Email:
pam@pdougherty-law.com